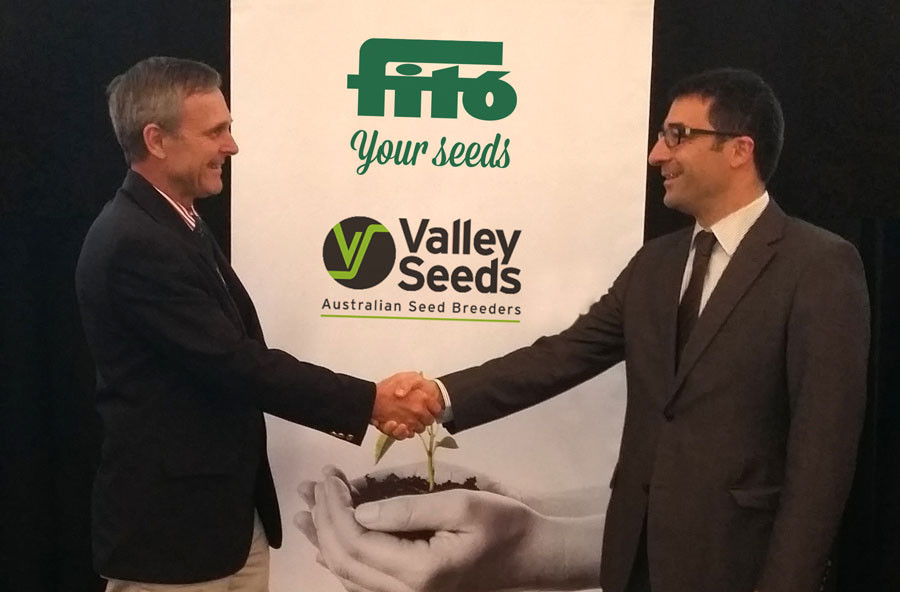 AGREEMENT WITH VALLEY SEEDS TO LAUNCH NEW FORAGE SEEDS IN EUROPE
15/09/2016
In the last congress of the ISF, in Uruguay, we signed a strategic alliance agreement with Valley Seeds, a company specialising in breeding forage varieties. Fitó will thus launch the latest range of forage seed varieties in Europe supported by this Australian company.
Climate change is creating extreme weather conditions
in almost all countries of the world, and Europe is no exception.
Farmers who depend on forage grasses need
varieties with the genetic ability to deliver maximum yields
in extreme weather conditions.
Valley's new range of forage seed varieties has unique attributes as a result of the
improvement and research in different climate conditions. With improvements in subtropical climates
and arid areas of Australia, Valley Seeds allows for new genetically
sustainable forage varieties featuring high stress tolerance while ranking among the most productive in the world.
CONTACT US
Check our worldwide sales network
Central office
Selva de Mar 111 08019 Barcelona España
Tel.: 93 303 63 60 · Fax: 93 303 63 73