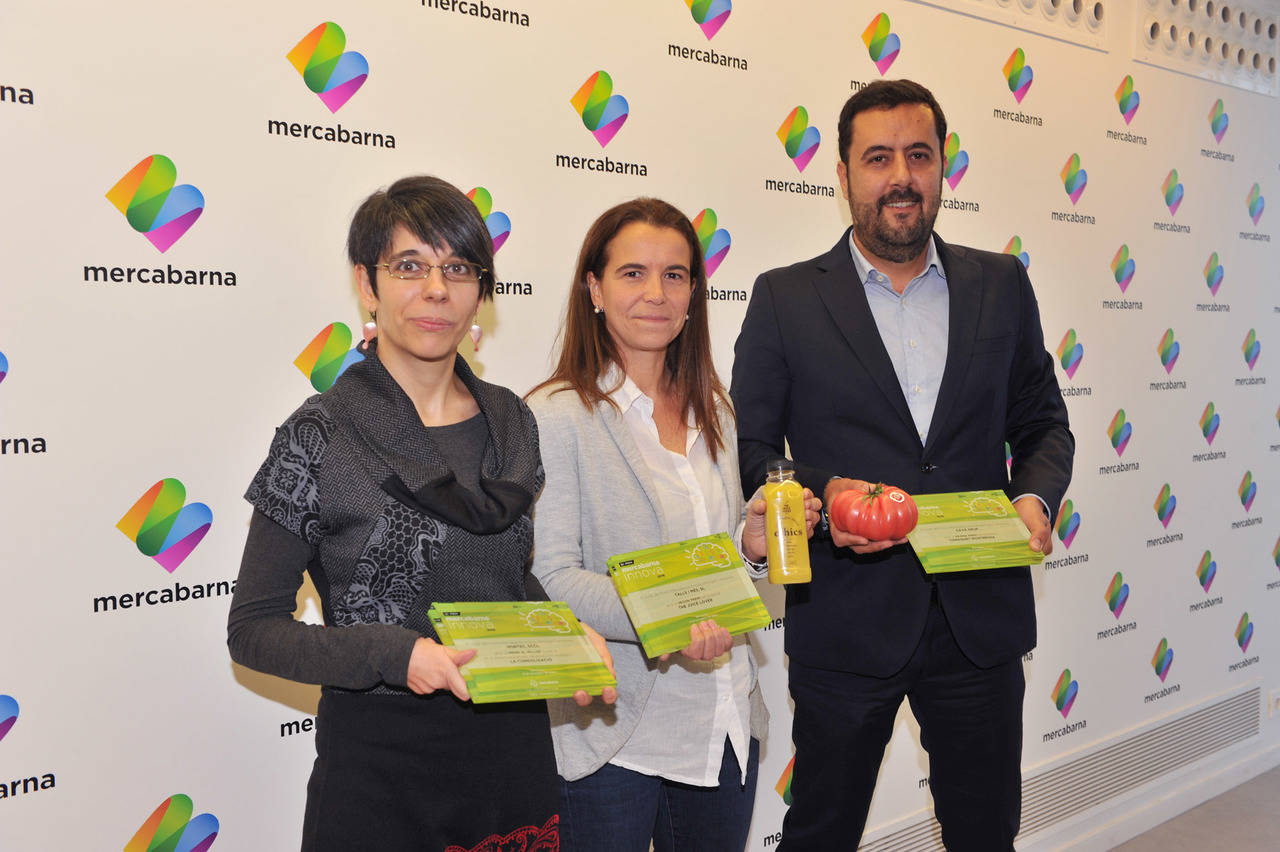 MERCABARNA INNOVA RECOGNISED TOMATO MONTEROSA, A COMMITMENT TO MAINTAIN THE TRADITIONAL TASTE OF TOMATO
10/11/2016
The second edition of the 'Mercabarna Innova' awards has recognized Gavà Grup company for the best innovation in the market for tomato Monterosa, a brand developed by Semillas Fitó, which gets to maintain the traditional flavor of Mediterranean Tomatoes throughout the year.
The president of Mercabarna and Trade and Markets Councilor of Barcelona City Council, Montserrat Ballarín, presided over the ceremony of these second edition awards which recognize the innovation among 700 small and medium enterprises located in the food facilities.
This year, a total of eight companies have presented their innovative projects in the field of product, marketing and packaging.
The first prize, donated with 6.000€, was for the company Gavà Grup, which plants, cultivates and distributes tomato Monterosa, whose seed has been developed by Seeds Fitó.
"We have been able to produce in winter a tomato with a very good flavor that reminds us a lot to the Mediterranean garden and transport us to those tomatoes of rural village in August" explained the general director of Gavà Grup, Francesc Llonch.
The jury of the awards 'Mercabarna Innova' has been integrated by the president of the Catalan Association of Distributors and Supermarkets, Enric Ezquerra; the IESE professor Jaume Llopis; the director of the Catalonia Food Technology Research Institute (IRTA), Josep Maria Monfort; the vice-rector of International Relations of Catalonia Polytechnic University (UPC), Lourdes Reig; and by the general director of Alimentaria Exhibitions, Antoni Valls.
CONTACT US
Check our worldwide sales network
Central office
Selva de Mar 111 08019 Barcelona España
Tel.: 93 303 63 60 · Fax: 93 303 63 73