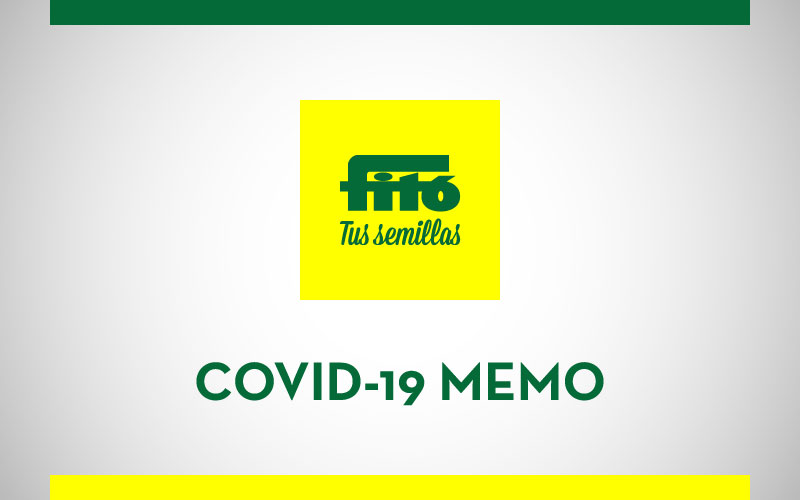 COVID-19 memo: Semillas Fitó guarantees its service
13/03/2020
At Semillas Fitó we have decided to take precautionary measures to minimize the risk of COVID-19 infection. Out of responsibility to our staff, customers, suppliers and society in general, we consider it essential to act in the face of these exceptional circumstances in which health and wellbeing are our top priority.
Following the recommendations of the health authorities, Semillas Fitó has decided, among other temporary and necessary measures, to limit internal and external visits as much as possible and to enable our teams in Spain to work remotely.
Despite this, our commitment to our customers and suppliers remains intact and we will continue to work to guarantee the continuity of our services and our relationship with you following our quality standards.
As always, we are at your disposal.
CONTACT US
Check our worldwide sales network
Central office
Selva de Mar 111 08019 Barcelona España
Tel.: 93 303 63 60 · Fax: 93 303 63 73