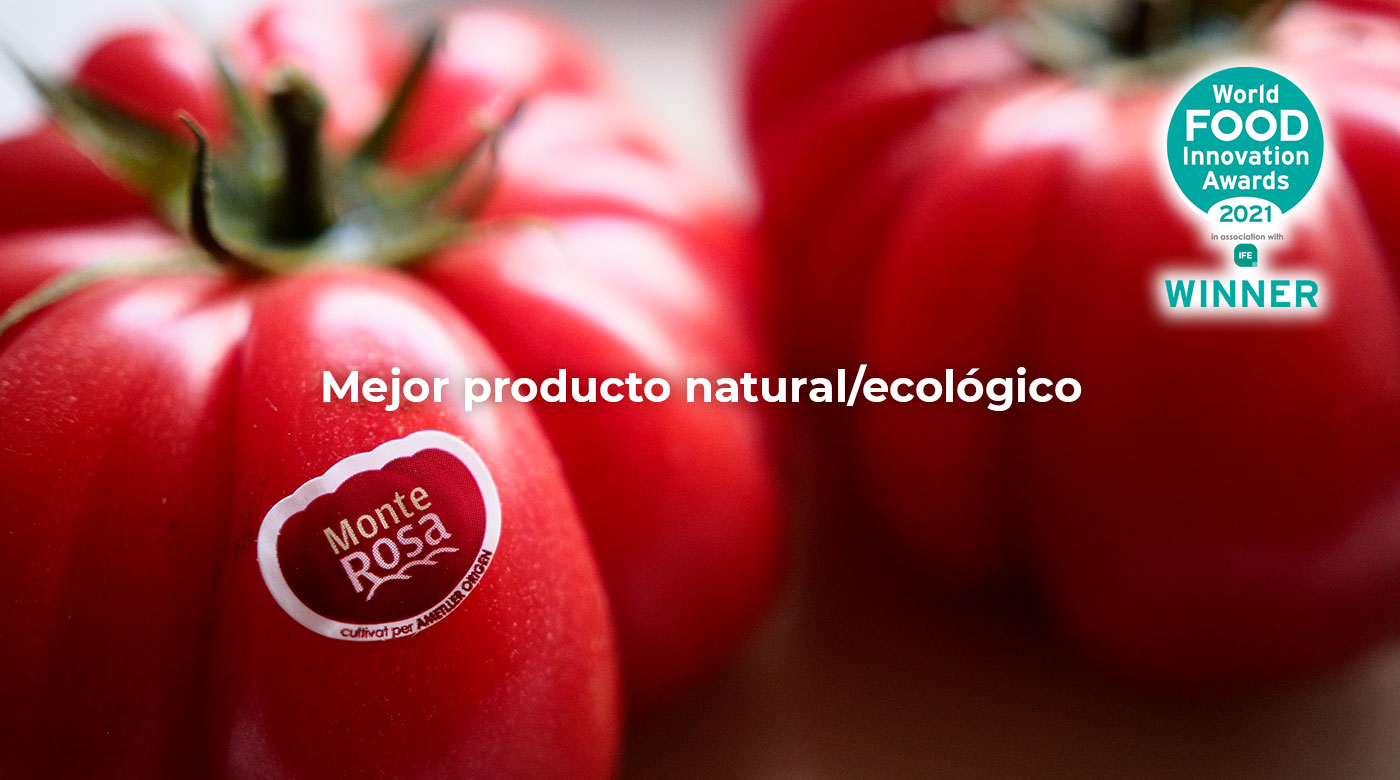 Monterosa Tomato: the best natural and organic product
13/04/2021
Semillas Fitó's Monterosa tomato variety has been awarded as the best natural and organic product at the World Food Innovation Awards. These awards, organised by FoodBev Media in collaboration with IFE, have been celebrating innovation and excellence in the global food industry for more than ten years and are internationally recognised as the most credible and influential awards in the food and beverage industry.
Monterosa is one of the few tomato varieties recognised by consumers for its guaranteed year-round rustic appearance and rich flavour. 80% of consumers rate the Monterosa tomato as a premium variety.
According to the jury of the competition, "the pandemic has increased the consumption of fresh fruit and vegetables, due to the pursuit of holistic health and home cooking. A product like the Monterosa tomato, which contributes to both trends, should be celebrated and savoured".
With its herbaceous, sweet and fruity aroma, Monterosa brings back the taste of the tomatoes of yesteryear and is a perfect ingredient for dishes where the delicacy and simplicity of natural ingredients prevail. However, they do not lack the properties of the tomatoes that most enrich the Mediterranean diet.
Semillas Fitó, faithful to its aim of transforming agriculture by providing sustainable and profitable solutions, offers Monterosa exclusively to specialised growers who produce their products using both conventional and organic farming methods in several countries in Europe, America, Asia and Australia.
CONTACT US
Check our worldwide sales network
Central office
Selva de Mar 111 08019 Barcelona España
Tel.: 93 303 63 60 · Fax: 93 303 63 73