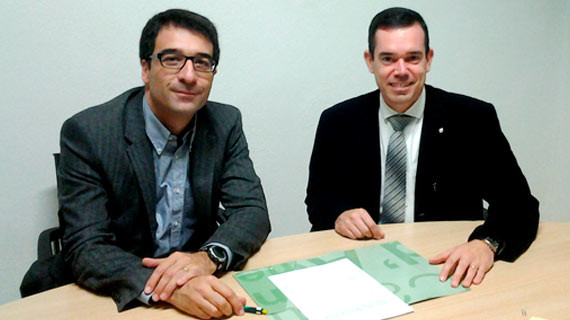 COLLABORATING WITH THE DEPARTMENT OF AGRICULTURE IN TECHNOLOGY TRANSFER RELATED TO FORAGE AND MAIZE CROPS
04/11/2014
Collaborating with the Department of Agriculture in technology transfer related to forage and maize crops

Last November we signed an agreement with the Ministry  of Agriculture, Livestock, Fisheries, Food and Environment regulating our collaboration related to agricultural technology transfer to improve forage and maize crops. One of the initiatives of the agreement is to improve irrigation recommendations issued by the Irrigation Office, integrating all the expertise on the Fitó platform.

This agreement will also allow students in agricultural vocational training to do internships in agronomic management of maize and forage crops. Young farmers and all industry professionals will also be able to witness first-hand the progress made in this research and development centre.

Also, the company and the ministry in question will back the creation of an international course specialising in maize farming, which aims to become a worldwide benchmark, showcasing all the accumulated knowledge in this crop in Catalonia.
CONTACT US
Check our worldwide sales network
Central office
Selva de Mar 111 08019 Barcelona España
Tel.: 93 303 63 60 · Fax: 93 303 63 73